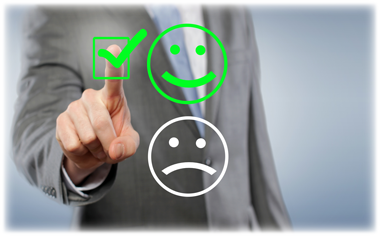 It's All About You!
Recognizing that no two companies respond to market conditions the same way, MountainCrest Communications' PR and marketing communications initiatives are customized to the goals and expectations of our clients. The result has been a wide range of successful campaigns that have helped these companies thrive. The following testimonials from clients and industry associates reflect that success.
PreSonus Audio Electronics, Inc.
What can you say about a guy that makes you sound amazingly smart in press? I was pretty lost the first time he contacted me to do an article. He has a system in place that makes the process so simple. When his part is done you just sit back and read this amazing article that is filled with everything you wanted to say but could not put in words. Roger is a genius! Thank you for your work.
Tony Flammia - Director, Commercial Audio Division
Royer Labs
Roger Maycock of MountainCrest Communications has provided PR services to Royer Labs since 2004. In that time, he's put a LOT of high-quality press on the streets for us, handled our clients beautifully, pushed us when needed (very important for keeping things moving!), and kept multiple and overlapping PR projects on track for us. He's a hardworking, well organized guy who's effective and a real pleasure to work with. Two thumbs way up!
John Jennings - Sales & Marketing Manager
Hamilton Buhl
I've known Roger since the mid-90's when we worked together at TASCAM. I find him to be articulate, well organized, and thorough in all aspects of his work. He possesses a solid pro audio application background and this becomes very evident in the quality of his work. With Roger, you can count on the project being done right and delivered on schedule.
Roscoe Anthony - VP of International Sales
Timeless Communications, Inc.
I have known Roger for a good 30 years—on both the equipment manufacturer and publishing sides of the business. I have always found him to be both well informed and conscientious in every aspect of his professional work. He worked for me as Technical Consultant during my tenure at Mix magazine and, these days, he routinely contributes materials to FOH on behalf of his clients. In all cases, his work is well written and delivered on schedule. I can safely say potential clients needn't be concerned about his skills, his ability to interact well with others, or his dedication to making crucial editorial deadlines. Roger is a seasoned pro.
George Petersen - Editor - FOH magazine
DAS Audio of America, Inc.
MountainCrest Communications has been an integral part of our company's public relations efforts for more than eleven years. During this time, Roger has written about a wide range of installations, concerts, DJ activities, and more. In addition to producing well written copy and providing consistent editorial exposure for us, he delivers work on schedule and his interactions with our valuable clients is courteous and professional.
Jaime Villegas - General Manager
Neutrik USA, Inc.
Roger Maycock and MountainCrest Communications has been the PR agency of record for Neutrik USA for several years. During this time, our company has benefitted from a strong editorial presence—both online and in print. Roger is very well organized, so you needn't worry about missing deadlines, and he is flexible and easy to work with. He is a valuable asset to our marketing communications efforts.
Janet Tufo - Marketing Director